Celebration Square HOA
Welcome to the community website for Celebration Square HOA in Raleigh, NC. We hope you find this site helpful, informative and user friendly. If you have any suggestions or ideas on features or content that would make this site more helpful for you and your neighbors, please let us know. This website is maintained by the community association management firm, Grandchester Meadows Inc.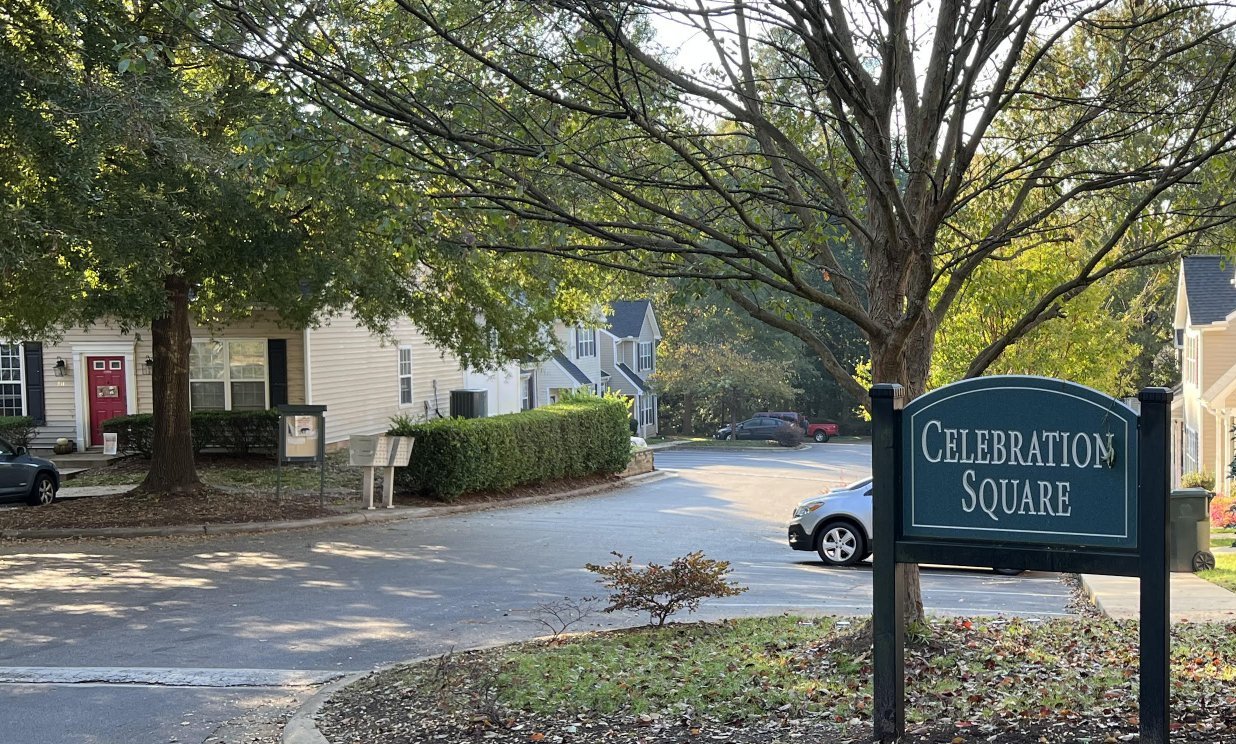 Submit a concern
All concern reports are sent to the Board and Manager.
Main Office Phone:
 (919) 757-1718 (or text)
Hours: 
9 -5, Monday – Friday
Emergency Text: 
(919) 757-1718
Mailing: Celebration Square HOA – PO Box 1149 – Apex NC 27502
Current Board Members
Judie Edwards
Lance Golden

Helena Hermann

Sarah Sonke

Eric Terwilliger
Board Access Links
What do the HOA assessments pay for?
Administration 

Area street lighting 

Exterior Sidewalks

Landscaping

Liability insurance for Common Areas- HOA does not insure any part of the buildings

Limited Building Exterior Maintenance (see chart below)

Parking lot

Termite Treatments
Insurance Information:
All owners need to purchase insurance that covers the exterior and interior of the dwelling. This policy is commonly referred to as an HO-3 policy. 
The independent insurance agent for the HOA policy is:  Ray Beaird – Carolina Insurance Group @ 919-234-7868 or ray@carolinainsurancegroup.net
HOA Management 



Grandchester Meadows, Inc. – Contact Us

Manager – David Robbins
Associate Manager – Jace McMahon

RECOMMENDED CONTRACTORS:
Plumber for Water Leaks:
 Mike Waite – Waite Plumbing – (919) 387-0806
HOA Landscaper:
   Jonathan Holland – JBH Lawncare – (919) 557-9642
HVAC/ Heating/Air:
Ideal Heating & Air 919-557-0004
Don't Be Shy
Contact the association manager if you do not find what you need.