Crystal Pines I HOA
Welcome to the community website for the Crystal Pines I HOA located in Durham, NC.  We hope you find this site helpful, informative and user friendly. If you have any suggestions or ideas on features or content that would make this site more helpful for you and your neighbors, please let us know. This website is maintained by the community association management firm, Grandchester Meadows Inc.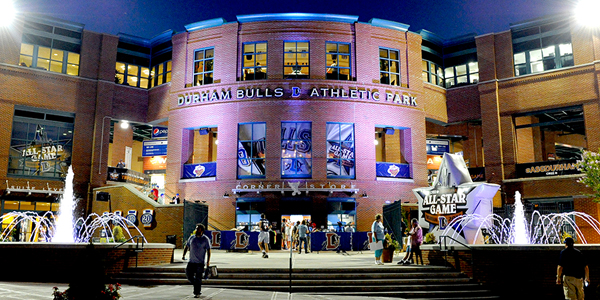 Community Info:
28 Townhomes
40 parking spaces
HOA transferred from builder in 1985.
All units have been sold; no additional phases to be built.
What do the HOA assessments pay for?
  Area street lighting
  Exterior Maintenance (see HOA vs Owner chart)
  Exterior Walkways and Patios
  Hazard insurance- from the interior wall surface of the unit to the exterior of the unit
  Landscaping
  Management Firm Contract
  Parking lot
Trash & Recycle Collection
HOA Policy Insurance Information: 
David Barber | Barber Insurance Agency
Auto, Home, Life, Business and more!
Office
 919-629-7426 
l
Fax
 919-590-1920
All owners need to purchase insurance that the interior of the dwelling. This type of policy is commonly  referred to as an HO-6 policy. A copy of the current policy is available on the document index page.
HOA vs. Owner Responsibilities 
| | | |
| --- | --- | --- |
| Element: | | |
| Exterior Siding |  HOA |   |
| Exterior Trim |  HOA |   |
| Gutters & Downspouts |  HOA |   |
| Roof / Roof Leaks (exterior) |  HOA |   |
| Walkways and Patios | HOA |   |
| Ceiling Repairs & Paint (after roof leak) |   |  Owner(s) |
| Foundation | | Owner(s) |
| Glass Doors |   |  Owner(s) |
| Party Walls | | Owner(s) |
| Windows / Trim (interior) |   |  Owner(s) |
| Window Screens | | Owner(s) |
For all the specifics, start on page 12 with Article VII, Party Walls and Article IX Exterior Maintenance

What is the exterior paint color used on front doors?
Behr Premium Plus Exterior Semi-gloss Enamel, Deep Base 5340
When are Trash & Recyclables picked up?
Curbside garbage pick-up is provided by the City of Durham on Thursday. Recycling materials are also picked up every other Thursday. Do not set out trash bins prior to noon on Wednesday. Remove bins by 8 am Friday morning. All garbage and trash container shall be placed in the back of the unit, to the side of the unit (flush to the wall, neatly placed, not very visible from the parking lot) or an enclosed or landscaped area so as not to be seen from the street or adjacent properties except on days of garbage/trash pick-up. If this poses a difficulty or hardship, contact Grandchester Meadows Management for alternative arrangements. THE HOMEOWNER IS RESPONSIBLE FOR ARRANGING FOR PICKUP AND DISPOSAL OF LARGE ITEMS WHICH DO NOT FIT IN THE BINS. If owners fail to comply, fines may be assessed at the Board's discretion.
Ref: Crystal Pines Homeowners Association Inc. – Rules and Regulations: 15. TRASH & RECYCLING
Current Board Members
Monica Kobayashi
Erin Kroll 
       Tracy Lynn Combs
Board Access Links
HOA Management 



Grandchester Meadows, Inc.

Manager –  David Robbins
Associate Manager – Chris Wing
Office Phone / Text: (919) 757-1718 
Fax: (919) 882- 8739 
General Liability Master Insurance Policy:
David Barber | Barber Insurance Agency
Auto, Home, Life, Business and more!
Office
 919-629-7426 
l
Fax
 919-590-1920
REFERRALS
Home Repairs
Wally's Painting & Home Services: Walter Mycroft – wmycroft10@gmail.com; 919-249-8058
Plumbing
Waite Plumbing – Mike Waite – 919-387-0806
Don't Be Shy
Contact the association manager if you do not find what you need.