Olde Raleigh Commons
Welcome to the community website for the Olde Raleigh Commons Condominiums, in Raleigh, NC.  
We hope you find this site helpful, informative and user friendly. If you have any suggestions or ideas on features or content that would make this site more helpful for you and your neighbors, please let us know. This website is maintained by the community association management firm, Grandchester Meadows Inc.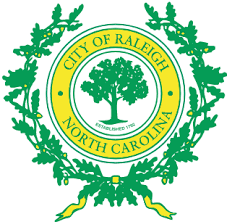 2020 VOTE BALLOT
2020 BOARD OF DIRECTOR POSITIONS
2021 BUDGET
Management Team – David Robbins & Chris Wing
Office Phone / Text Line: 919-757-1718
Fax: 919-882-8739
Mailing: Olde Raleigh Commons – PO Box 1149 – Apex NC 27502
The Olde Raleigh Commons consists of 40 condominimums on a private street.
Suggested Window Replacement Info: Website – Wood, Double-Hung Pella Lifestyle Series
Current Board Members:
Ellis Carter
Steve Geis
Barbara Nickel
Karen Prather
Nancy Stamey
Board Access Links:
Work Order Request Log (restricted)
Insurance Requirements: All owners need to carry an HO-6 insurance policy on their respective unit. Association policy is building replacement up to policy limits;  walls in, to original builder specifications.  Condo policy should include contents, betterments & improvements and building coverage in the amount of $5,000 for master policy deductible.
Current Insurance Agent: 
Susan Erickson, AU
Carter Glass Insurance Agency, LLC
5901 Falls of Neuse Rd.
Raleigh, NC  27609
serickson@carterglassinsurance.com
Ph: (919) 781-1973
Fx: (919) 781-1974
Submit a concern
All concern reports are sent to the Board and Manager.
Don't Be Shy
Contact the Manager if you don't find what you need.