Preston Grande - Villas & Townes
Welcome to the website for Preston Grande V&T HOA in Morrisville, NC. We hope you find this site helpful, informative and user friendly. If you have any suggestions or ideas on features or content that would make this site more helpful for you and your neighbors, please let us know. This website is maintained by the community association management firm, Grandchester Meadows Inc.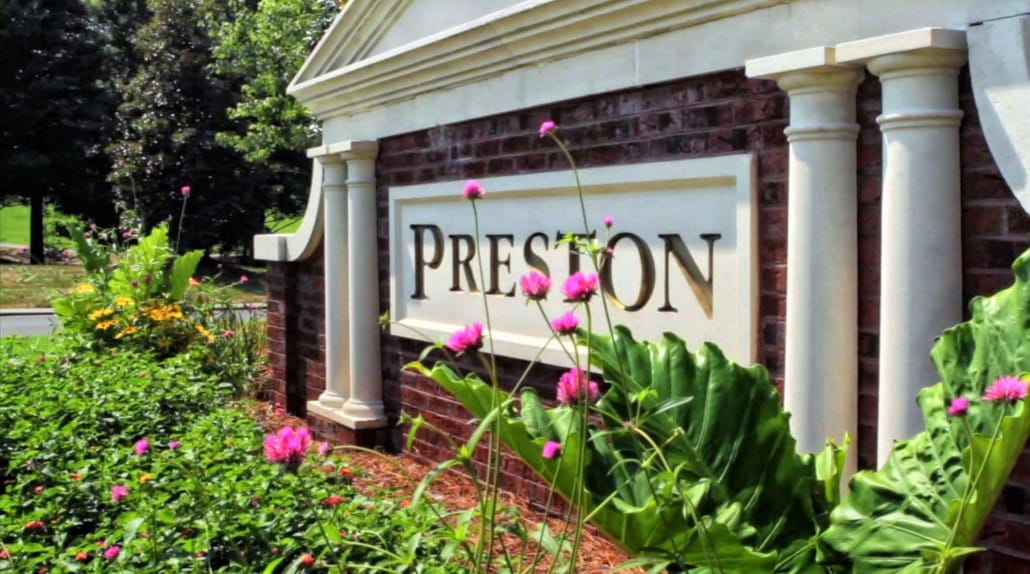 ANNUAL MEETING - NOVEMBER 1, 2017
Submit a concern
All concern reports are sent to the Board and Manager.
There are 82 townhomes in the community. What do the assessments pay for?
Administration
Area Street Lights
Garage Door Staining
General Liability – common areas – HOA does not insure any part of the buildings
Landscaping / Irrigation
Private Streets
Termite Inspections / Treatment
The Preston Grande V&T does not repair or replace the roofs or decks. The roofs are the responsibility of each dwelling owner. The shingles used in the community are either  Moire Black by CertainTeed or Williamsburg Grey by Owens Corning.
Current Board Members
Susan Alvey – 153 Prestonian Place Brian Burt – 152 Prestonian Place Peter Lindroos – 155 Prestonian Place Susan Phelps – 137 Grande Drive Gill Phillippi – 139 Grande Drive Larry Rothman – 143 Grande Drive Victor Torres –
Board Access Links
Make Meeting Minutes
Mailing:
Preston Grande V&T
HOA – PO Box 1149 – Apex NC 27502
Phone:
 919.645.5764
Email Us
Fax: 
919.882.8739
Emergency Text Line:
 919.389.7944
Grounds Maintenance –  Bland Landscaping
Grounds Manager – Brian Dominic | 919-387-0010
Pruning Schedule – see pruning map
Irrigation Schedule (reduced) – see irrigation map
Prestonian
Tuesday & Saturday at 12:00 am and 3:30 am.
Starts at 12:00 am, runs through all zones, and end around 3:15 am.
A second run begins at 3:30 am and runs until approximately 7:00 am.
Grande
Due to its size, it is broken up into 2 different programs that run different days through the week.
Program A runs Monday & Friday at 12:00 am and 3:30 am.
Program B runs Tuesday & Saturday at 12:00 am and 3:30 am.
Preston community Association
Direct link to the Preston Community Association website.
Don't Be Shy
Contact the association manager if you do not find what you need.