Brookefield Station I
Welcome to the website for the Brookefield Station I HOA in Knightdale, NC. We hope you find this site helpful, informative and user friendly. If you have any suggestions or ideas on features or content that would make this site more helpful for you and your neighbors, please let us know. This website is maintained by the community association management firm, Grandchester Meadows Inc.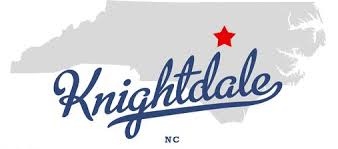 Submit a concern / covenant infraction
To Report Issues on Private Lots.
All Reports Sent to Board & Manager.
COMMON AREA WORK ORDER
To Report Issues With HOA Common Areas – Entrance, Playground, etc.
All Reports Sent to Board & Manager.
There are 107 single family homes in Brookefield Station (Phase I) community. Streets include Crosstie Street (520-910 only), Switchback Street, Cinder Street, Ballast Drive, and Grossdale Street. There is a community park located off Crosstie.
All owners must obtain HOA approval PRIOR to any exterior changes. There are specific fence and shed restrictions. Please read all governing documents for the Brookefield Station community prior to planning or starting any exterior changes.
What do the HOA assessments pay for?
Administration

General Liability Insurance for common areas

Entrance area maintenance

Playground maintenance 

Common Area Landscaping 
Resources:
Town of Knightdale – Website – Click Here
Town of Knightdale – General Inquiries: 919-217-2200
Town of Knightdale – Development Services (i.e., building permits): 919-217-2244
Town of Knightdale – Police Department (non-emergency): 919-217-2261
Town of Knightdale – Events
Brookefield Station I HOA Document Index (covenants, bylaws, rules, etc) – Click Here
Current Board Members
Denise Belle

Sheldon Brown

Pamela Haggins
Michael Ricco
Adrian Sanders
Board Access Links:
Mailing: Brookefield Station HOA – PO Box 1149 – Apex NC 27502
Main Office Phone: (919) 757-1718 (or text)
Hours: 9 -5, Monday – Friday
Emergency Text: (919) 389- 7944
Don't Be Shy
Contact the association manager if you do not find what you need.
NOTICE OF RIGHT TO VOLUNTARY MEDIATION – Pursuant to Section 7A-38.3F of the North Carolina General Statutes, all members are hereby informed that you have a right to initiate mediation pursuant to the terms of the statute to try to resolve a dispute with the Association.  Both the homeowner and the Association must agree to mediate the dispute, and each side is responsible for splitting the cost of the mediation, including payment of a professional mediator.  The mediation process is an opportunity to reach an agreement to resolve a dispute – neither side gives up their right to go to court to have a judge resolve the dispute if the parties are not able to reach an agreement through mediation.  The specific process to initiate voluntary mediation is outlined in Section 7A-38.3F of the North Carolina General Statues.