HUNT CLUB HOA
Welcome to the community website for Hunt Club HOA in Cary, NC. We hope you find this site user friendly. If you have any suggestions or ideas on features or content that would make this site more helpful for you and your neighbors, please let us know. This website is maintained by the community association management firm, Grandchester Meadows Inc.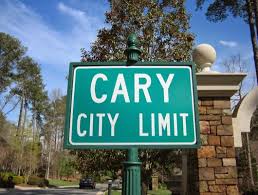 Submit a concern
All concern reports are sent to the Board and Manager.
The following brief information is to assist you in understanding the logistics of the Oxxford Hunt Club Community.
There are 12 homes in the neighborhood consisting of 100- 122 Union Jack Lane.
Exterior home maintenance covered by HOA includes, but is not necessarily limited to: gutter cleaning, grounds maintenance, private street maintenance, street lighting, exterior painting, fascia/ soffit repair, trim (except for door and window trim) repair and replacement, siding repair and replacement, roof repair and replacement, monthly exterior insect inspection/treatment, and plumbing located outside the house up to the city water meter or city sewer line.
Garbage and recycle curbside pick up is Friday mornings except for holiday weeks. You will be left a note on your trash can with holiday schedule updates.
Landscapers visit the property weekly during the warmer months and as needed during the colder months. Schedules may change due to weather.
You may reserve the Oxxford Hunt Master HOA clubhouse here: clubhouse.

    
Parking arrangements are as follows: Each home has a garage and driveway intended for parking. In addition, the curbside parking is assigned as indicated on the pavement.
Pets: Allowed but must follow all Wake County ordinances
One advertisement sign is allowed in the front yard or in a window but is not allowed in the common area.
Main Office Phone:
 (919) 757-1718 (or text)
Hours: 
9-5 Monday to Friday
Emergency Text: 
(919) 389- 7944
Mailing: Hunt Club HOA – PO Box 1149 – Apex NC 27502
HOA Management 

Grandchester Meadows, Inc.

Manager – David Robbins
Main Office Phone: 
(919) 757-1718 (text friendly)
Hours: 
9-5 Monday to Friday
Emergency Text: 
(919) 389- 7944 
General Liability Master Insurance Policy
Agent: Ray Beaird at Carolina Insurance Group
919-234-7868 (phone) or 877-792-8358 (fax) 
Grounds Maintenance 
JBH Lawncare – Jonathan Holland – jbhlawncare@yahoo.com
Termite Control
REFERRALS
Home Repairs
Plumbing
Cary Plumbing: Kathy Wilson – kathy@caryplumbing.com, (919) 469-3556
OXFORD HUNT CLUB - MASTER ASSOCIATION
Link to the Oxford Hunt Master Association Website
Pool – Clubhouse – Clubs – Facilities
Don't Be Shy
Contact the association manager if you do not find what you need.