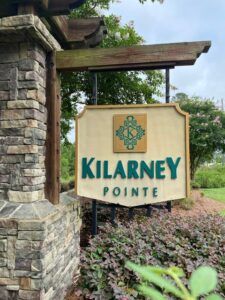 Kilarney Pointe HOA
Welcome to the community website for the Kilarney Pointe HOA located in Cary, NC.  We hope you find this site helpful, informative and user friendly. If you have any suggestions or ideas on features or content that would make this site more helpful for you and your neighbors, please let us know. This website is maintained by the community association management firm, Grandchester Meadows Inc.
COMMON AREA MAINTENANCE REQUEST
ALL REQUESTS ARE SHARED WITH THE BOARD AND MANAGEMENT 
Mailing: Kilarney Pointe HOA – PO Box 1149 – Apex NC 27502
Office Phone/Text: 919-757-1718
Current Board Members
Abderrazak Kitsy –  President

Dorena Kohrs – Vice President

Prabhu Radhakrishnan – Treasurer

Deyu Xie – Secretary
Board Access Links
HOA Management 

Grandchester Meadows, Inc.

Manager – David Robbins
(919) 757-1718 (phone/text) 
(919) 882- 8739 (fax)
Grounds Maintenance 
Submit a rules violation concern
All concern reports are sent to the Board and Manager.
Don't Be Shy
Contact the association manager if you do not find what you need.