PARK CREST HOA
Welcome to the community website for Park Crest HOA in Cary, NC. We hope you find this site helpful, informative and user friendly. If you have any suggestions or ideas on features or content that would make this site more helpful for you and your neighbors, please let us know. This website is maintained by the community association management firm, Grandchester Meadows Inc.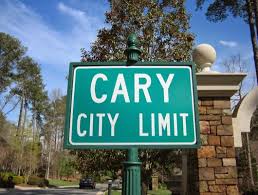 SPECIAL MEETING - DECEMBER 3, 2020
Date of Meeting: Thursday, December 3, 2020
Start Time: 7:00PM
Location: Via Zoom – Join Online or by Phone
Online: https://zoom.us/j/98242173936?pwd=NGNaUko4ZXNYUUY2MDFxNExOQVkwdz09
Phone: +1-929-205-6099
Meeting ID: 982 4217 3936
Passcode: 523223
CAN'T ATTEND? SUBMIT YOUR PROXY HERE – OR VOTE BELOW! 
Submit a concern
All concern reports are sent to the Board and Manager.
Year Built: 1996
Total Number of Homes: 23
Turn over to HOA: 1998
Front Door Color: SW 6868 Real Red
Insurance Requirements: 
All owners need to purchase insurance that covers the exterior and interior of the dwelling.
This policy is commonly referred to as an HO-3 policy.
The insurance agent for the HOA policy is:
Ray Beaird – Carolina Insurance Group @ 919-234-7868 or ray@carolinainsurancegroup.net
Main Office Phone:
 (919) 757-1718 (or text)
Hours: 
9-5 Monday to Friday
Emergency Text: 
(919) 389- 7944
Mailing: Park Crest HOA – PO Box 1149 – Apex NC 27502
HOA Management 

Grandchester Meadows, Inc.

Manager – David Robbins
(919) 757-1718 (Office / Text) 
(919) 389- 7944 (text) 
(919) 882- 8739 (fax)
General Liability Master Insurance Policy
Independent Agent: Ray Beaird at Carolina Insurance Group
919-234-7868 (phone) or 877-792-8358 (fax) 
Grounds Maintenance 
JBH Lawncare – Jonathan Holland – jbhlawncare@yahoo.com
Termite Control
KilMor Pest Management 
REFERRALS
Home Repairs:
Plumbing:
CURRENT BOARD
Need volunteers. Interested? Send us an email.
Board Access Links
Don't Be Shy
Contact the association manager if you do not find what you need.