Park Place oA
Welcome to the website for Park Place OA in Cary, NC. We hope you find this site user friendly. If you have any suggestions or ideas on features or content that would make this site more helpful for you and your neighbors, please let us know. This website is maintained by the community association management firm, Grandchester Meadows Inc.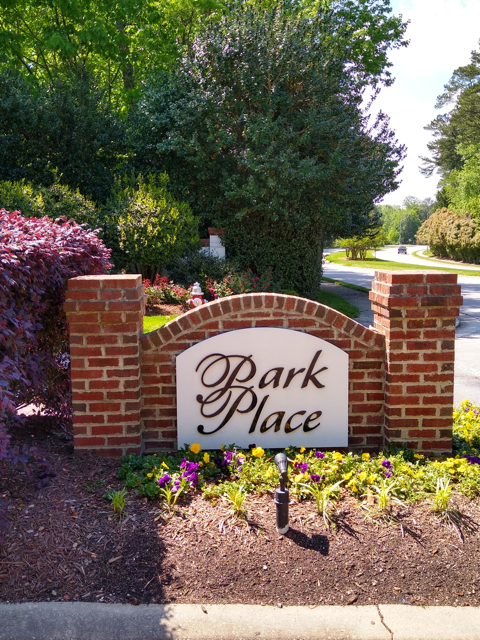 Office Phone /

Emergency Text

: 
(919) 757-1718 
Hours:
9-5 Monday to Friday
Fax: (919) 882- 8739
Mailing: Park Place OA – PO Box 1149 – Apex NC 27502
*Owners can also use the drop box at 415 Center Pointe for communications with the HOA; drop box is checked weekly*
There are 104 townhomes in Park Place.
There are no pending or planned special assessments at this time. 
What do the HOA assessments pay for?
Administration 

Area street lighting 

Landscaping 

Liability insurance for Common Areas – HOA does not insure any part of the buildings

Limited Building Exterior Maintenance (see chart below)

Mailboxes

Private Roads

Termite Treatments

Walkways / Sidewalks
FAQ'S
The following brief information is to assist you in understanding the logistics of the Park Place Community.
There are 104 homes in the neighborhood consisting of Center Pointe Drive, Colchis Court, and Vinca Circle. 
Exterior Home Maintenance covered by the HOA includes, but is not necessarily limited to: gutter cleaning, grounds maintenance, private street maintenance, street lighting, exterior painting, pool and clubhouse operations, wood repair, siding repair and replacement, roof repair and replacement, deck stain, deck repair and replacement, an annual termite inspection and warranty contract, and plumbing located outside the house up to the city water meter or city sewer line. The exterior white paint color used in the community is: Sherwin Williams SuperPaint, B2 tint in Gloss

Garbage and Recycle pick up is Monday mornings except for holiday weeks. You will be left a note on your trash can with holiday schedule updates.

The Landscape Company visits the property weekly during the warmer months and as needed during the colder months. Schedules may change due to weather.

BOD meets as needed at the clubhouse. The schedule is listed on the calendar. 

Parking arrangements are as follows: Each home is entitled to two parking spaces. The homes with a garage and a driveway are assigned to park in the garage and driveway. These garage homes are also assigned any space that is directly behind the driveway if this space blocks the driveway access. All additional spaces are intended for visitor use.

Pets: Household pets are allowed but must be controlled with a leash by a capable person when outside the home. Residents must clean up after their pets and it would be best if pet owners used the areas away from homes for pet "relief…" since nobody likes to look out their kitchen window to see a dog with an arched back in their yard.

For Sale/ Rent Signs: One advertisement sign is allowed in the front yard or in a window but is not allowed in common areas.

Watering: Homeowners are responsible for watering lawn areas around their home during the growing months.
CURRENT MEMBERS
Peter Thoits (President)

2019 – 2021

Susan McGuire (Vice President)

2018 – 2020

Candy Loding (Secretary)

2018 – 2020

Richard Price (tbd)

thru – 2019

Linda Riggsbee

(tbd)

thru – 2019
MEETINGS
RESTRICTED ACCESS 
HOA Community Management 
Grandchester Meadows, Inc.
Manager – David Robbins
Office Phone / Emergency Text: (919) 757-1718 
Fax:  (919) 882- 8739 
General Liability Master Insurance Policy
Harford Mutual Insurance – 2019-2020 Policy
Agent: Ray Beaird at Carolina Insurance Group
919-234-7868 (phone) or 877-792-8358 (fax) 
Please note; all Park Place owners should obtain an HO-3 insurance policy to cover the exterior and interior of their respective dwelling. 
Grounds Maintenance 
Greenview Partners
Brent Milligan: – 919.964.0487
Home Repairs:
Plumbing:
Termite Warranty / Annual Inspections
BugOut  (formerly Smith Exterminating Company)
(919) 851-0220
Pool & Clubhouse Information
Pool Rules – Operation Hours – Rental Calendar – Reservation & Payment Forms
EXTERIOR CHANGE REQUEST
The Architectural Process, What Will be Needed, & Request Form
PARKWAY MASTER ASSOCIATION
PARK PLACE OA IS A SUB-ASSOCIATION OF THE PARKWAY MASTER ASSOCIATION.
Submit a concern
All concern reports are sent to the Board and Manager.
Don't Be Shy
Contact the association manager if you do not find what you need.