Troon at Kildaire
Welcome to the website for Troon at Kildaire in Cary, NC. We hope you find this site user friendly. If you have any suggestions or ideas on features or content that would make this site more helpful for you and your neighbors, please let us know. This website is maintained by the community association management firm, Grandchester Meadows Inc.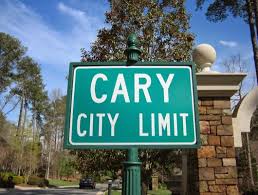 Mailing: Troon at Kildare – PO Box 1149, Apex, NC 27502
Office Phone / Text: 919-757-1718
Office Hours: 9-5, Monday to Friday
There are 136 condo units in Troon at Kildaire. 
There are 6 different floor plan options. The HOA dues vary based on square footage / floorpan.
What do the HOA assessments pay for?
Administration 

Area Street Lighting

Clubhouse

Exterior Sidewalks

Landscaping

Master Insurance

Pool

Private Streets

Termite Treatment & Repairs*
* The HOA maintains a termite reserve fund to treat termites and make repairs as needed. Any owner will active termite activity should submit a work order for treatment and repair. There is not an annual community termite inspection program. 
Front Door Paint Colors – please print and take to Sherwin Williams – they are able to mix any of the three approved colors with the mix code.
Mailbox Info: The keys and box doors are maintained by the Post Master. Please contact them if you have lost your mailbox key. The HOA only maintains the actual mailhut building – not the boxes or box access. 
Current Board Members
Tom Cadwallader
Daryl Dishman
Rod Huffman
Robbie Moyer
Horace Robertson
HOA Community Management
Grandchester Meadows, Inc.
Manager – David Robbins
(919) 757-1718 (main office phone, text friendly)
General Liability Master Insurance Policy
Nationwide Insurance – Master Policy is posted on Document Index Page.
Agent: Ray Beaird at Carolina Insurance Group – Website
919-234-7868 (phone) or 877-792-8358 (fax)
Lake & Pond Management
Foster Lake & Pond; (919) 772-8548
Grounds Maintenance
Jersey Landscaping – Emilio Flores –
551-804-9163
Pool Maintenance
Covenant Pool Care – Tracy Ellis – covenantpoolcare@aol.com – 919-225-7577
Termite Evaluation & Treatment
NC Pest Control
Contact: service@ncpestcontrol.com
office: 919-275-9555
Storm Door Installation
Mr. J&W Handywork – Juan & William; mr.jwhandywork@gmail.com, 919-614-1834
Where do I mail my association dues? 
Please use the address below to mail all association dues to Grandchester Meadows for processing.
All checks must be made payable to Troon HOA. Please do not staple anything to your check.
ADDRESS: Troon at Kildaire HOA  – PO Box 1149  – Apex NC 27502
How do I submit work orders for landscaping, roof leaks, termites, etc?
Please visit the Troon website that is operated and managed by Grandchester Meadows Inc. Here you can easily submit work orders in less than 2 minutes for various issues.
 What am I allowed to change on the outside of my unit?
NOTHING!  No change may be made to the structure or the common area surrounding your home without the prior written approval of the Association.From Troon Bylaws Section Article VI 6.16, Page 16:  Additions, Alterations or Improvements by Unit Owners.  No Unit Owner shall make any addition, alteration or improvement in or to his Unit which impairs the structural integrity or mechanical systems or lessens the support of any part of the Property.  No Unit Owner shall make any addition, alteration or improvement which affects the exterior portion or outward appearance of such Unit, without the prior written consent of the Board.  The Board shall have the obligation to answer any written request by a Unit Owner for approval of a proposed addition, alteration or improvement in or to such Unit Owner's Unit within thirty (30) days after such request, and failure to do so within the stipulated time shall constitute a consent by the Board to the proposed addition, alteration or improvement.
 Who is the Management Company for Troon at Kildaire? 
Grandchester Meadows Inc
Manager – David Robbins
Office: 919-757-1718
Insurance Certificates: Info & UPdates
Guidelines to share with your insurance agent to develop your condo policy. 
Send in Certificate Page. 
Submit a concern
All concern reports are sent to the Board and Manager.
Don't Be Shy
Contact the association manager if you do not find what you need.