Twisted Creek Townhomes
Welcome to the website for the Twisted Creek HOA in Holly Springs, NC. We hope you find this site helpful, informative and user friendly. If you have any suggestions or ideas on features or content that would make this site more helpful for you and your neighbors, please let us know. This website is maintained by the community association management firm, Grandchester Meadows Inc.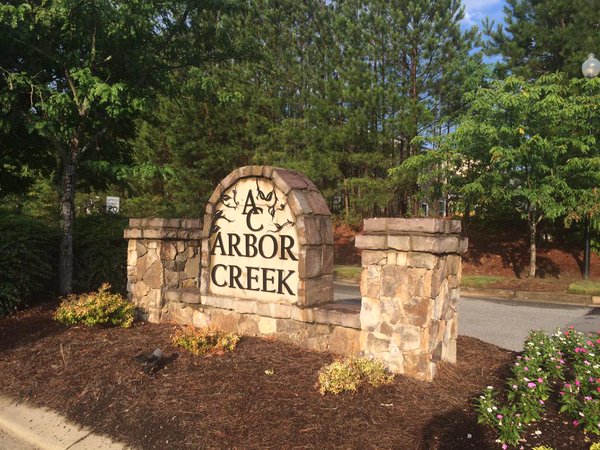 HOA VS. Owner Responsibilities
| | | |
| --- | --- | --- |
| Element |  HOA |  Owners |
| Driveway  | HOA | |
| Exterior Doors, Siding / Trim (paint, repair, replace) |  HOA |   |
| Gutter / Gutter Cleanout |  HOA |   |
| Mailboxes | HOA  |   |
| Parking Spaces | HOA | |
| Porch Rails & Columns | HOA | |
| Roof / Roof Leaks (exterior) | HOA  |   |
| Walkways  | HOA  |   |
| Windows / Trim (exterior) | HOA | |
| Ceiling Paint & Repair (after roof leak) |   | Owners  |
| Foundation & Drainage | | Owners |
| Glass Surfaces | | Owners |
| Screens or Awnings | | Owners |
| Windows / Trim (interior) |   | Owners  |
| Water Leaks from foundation to house |   | Owners  |
 For maintenance specifics, please see:  
 Exterior Maintenance – Declaration Doc – starts on page 10;  
ARTICLE VII EXTERIOR MAINTENANCE Section 1. Association Maintenance. In addition to the maintenance of the Common Area and Limited Common Areas, the Association shall provide exterior building and landscape maintenance upon each Townhome which is subject to assessment hereunder, as follows: paint, repair, replace and care for roofs, gutters, downspouts, exterior building surfaces, front porch rails and columns, walks, mailboxes, fences installed by Declarant or the Association, exterior post lights (excluding electricity therefore), and other exterior improvements. Such exterior maintenance shall not include glass surfaces, screens, awnings, or the repair or reconstruction of any improvements on any Lot, the cost of which repair or reconstruction would be covered by casualty insurance, whether or not a policy of casualty insurance is in effect. 
Insurance Requirements
All owners need to purchase insurance that covers the exterior and interior of the dwelling.
 This policy is commonly referred to as an HO-3 policy.
Current Agent is Dickens Insurance Agency / Carrier: Auto Owners
Agent Phone: 919-552-5603
Office Phone / Text: (919) 757-1718
Hours:
9-5 Monday to Friday
Fax: (919) 882- 8739
Mailing: Twisted Creek  HOA – PO Box 1149 – Apex NC 27502
VENDORS:
Management:
Grandchester Meadows, Inc.
Landscaper:
JBH Lawncare – Jonathan Holland- jbhlawncare@yahoo.com
REFERRALS
Home Repairs:
Plumbing:
There are 50 of townhomes in Twisted Creek HOA.
Twisted Creek is a sub-member of the

Arbor Creek Assocation

. 
Below is the contact for the master association. Arbor Creek Master also maintains a private, login required website that is separate from this website. Arbor Creek provides pool access, hours and information. 
Jim Herold | Manager | CAS, Inc | Office: (919) 788-9911 x1203 | jim@casnc.com
What do the HOA assessments pay for?
– Administration
–Building Maintenance (see chart)
– Grounds Maintenance
– Repair and Replacement of Roofs
– Power Washing Exterior Surfaces
– Gutter Cleaning
CURRENT BOARD MEMBERS
Guy Antonides
Herman Creech
Mike Eddinger
Lynne Fish
Cleotis Haney
Board Access Links
ARBOR CREEK MASTER
Direct link to the Arbor Creek Master Association website.
Submit a concern
All concern reports are sent to the Board and Manager.
Don't Be Shy
Contact the association manager if you do not find what you need.