McKinley Mill HOA
Welcome to the community website for McKinley Mill HOA in Raleigh, NC. We hope you find this site helpful, informative and user friendly. If you have any suggestions or ideas on features or content that would make this site more helpful for you and your neighbors, please let us know. This website is maintained by the community association management firm, Grandchester Meadows Inc.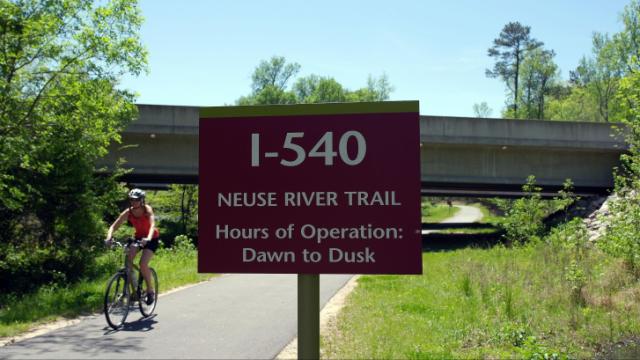 Pool & Clubhouse Information
Pool Rules – Operation Hours – Rental Calendar – Reservation & Payment Forms
There are 343 single family homes in the McKinley Mill HOA.
Trash is collected each Wednesday by the City of Raleigh. Recycle bins are collected every other Wednesday.  
What do the HOA assessments pay for?
Administration

General Liability Insurance for common areas / pool

Pool Maintenance / Service Contract / Annual Inspections

Electronic FOB card system

Entrance area maintenance / lighting 

Playground maintenance

Common Area Landscaping 
CURRENT BOARD MEMBERS
Marc Burris
Christina Chiarizzio

Laura Heaney

Bryan Hess
Andy Sloan
Board Access Links
** PRIVATE BOARD PAGE – FOR EMERGENCIES ** TEXT 919-320-6816 AND 919-757-1718 WITH VERIFICATION FOR CODE IF MISPLACED. ALSO SEND MESSAGE ON GROUP TEXT THREAD. 
RULES AND REGULATIONS
1.GENERAL: The following  rules and regulations are designed to make living at Mitchell Mill pleasant and comfortable  for each member of the Association.  The restrictions which the Board imposes upon the members are for the mutual benefit of  all. The cooperation and consideration of each member is vital.
2. DUES: Homeowner dues are due on May 1 and late by May 15th. A LATE FEE OF $15 WILL BE ADDED AFTER THE DUE DATE IF NOT RECEIVED.   If a second late notice is required, a $25.00 final notice will be charged.   If the account is turned over to a collection  attorney, a fee of$35.00 will be charged.  Any homeowner  who is in arrears will be subject to a judgement  against  them and a lien against the property. Owners will loose pool privileges if account is not current.
3. ALTERATIONS: Prior to any exterior alterations or additions (such  as fences,  room  additions or storage buildings) an architectural request for approval form  must  be submitted to the Architectural Control Committee for approval. The Committee, at it's sole discretion, may or may not approve any changes. A written reply  to any  request will be made within thirty (30) days after said  request has been submitted.
4.  YARDS: Homeowners are  required to keep their yards  in a neat and  orderly appearance- free of clutter, trash, tall weeds/grass, and  rubbish. This includes front and  back yard  and  right  of ways.  Any homeowner not keeping their  yard in an orderly manner and/or not keeping  it mowed  to no higher  than  8 inches  will be subject to a $50.00/day fine.
5.  PARKING: All vehicles must be parked in the driveways instead of on the street.  Vehicles are not allowed  to be parked in the yard.  Recreation vehicles and trailers are not allowed to be parked on the street.  Boats, trailers, campers, and all other similar property must be parked in a garage or area screened from the street and adjoining lot view and approved  by the Architectural Control Committee.   In no case shall recreation vehicle parking be allowed in front of or beside a house unless adequately  screened  from view of the street and adjoining lots. All vehicles parked within Mitchell Mill must be in operating condition both legally and mechanically,  ie. current license plates & inspection sticker, no flat tires, etc.  Any owner with a vehicle that is not in operating  as defined above will be subject to a fine until the vehicle is either removed from the property or placed in operating condition.   Commercial  vehicles are not allowed on the property without written approval  of the Board of Directors  unless they are kept in the garage.
6. AUTOMOBILE REPAIRS: Minor vehicle repairs (oil changing, tire changing, spark plug replacement, etc.) are allowed; however, major repairs (engine overhaul, transmission  repair, brake replacement,  rear end repairs, etc.) are not allowed. Vehicles are not allowed  to be left on jacks or blocks.
7.  SPEED LIMIT: Special attention should be exercised when driving within the community  to insure the safety of all residents.
8.  INSURANCE: The Homeowners  Association  does not provide insurance for the residential  units.  It is the responsibility of the owner to provide insurance coverage for the structure.
9.  NOISE: Being thoughtful  of one's neighbors is especially important in a community. Loud noises from televisions, stereo equipment,   musical  instruments,  annoying pets, and other disturbances should be avoided at all times, especially between the hours of I 1 pm and Sam.  If a homeowner should be disturbed by a loud noise, he should first attempt to notify the disturbing party.  If the disturbing  party is uncooperative and the problem is severe, then the local law enforcement  agency  should be contacted.   The management office or a member of the Board of Directors should be contacted  the next business day.
10.  SIGNS: Only standard size "For Sale signs are allowed on the property and only one sign per home is permitted.
11.  PETS: Any inconvenience, damage, excrement or unpleasantness caused by any pet shall be the sole responsibility  of its owner.  All dogs and cats shall be kept under the DIRECT (on a leash) control of their owners at all times and shall not be allowed to run free or otherwise  interfere with the comfort and convenience of any resident or guest.  All owners are responsible to scoop their  dog's poop.  There  is a pooper scooper law in Raleigh. No animals,  livestock, or poultry of any kind shall be raised, bred, or kept for commercial  purposes.
12.  DWELLINGS: Each home shall be used for residential purposes only.
13.  MAILBOXES: Federal  Law prohibits any unauthorized entry of mailboxes.  Any person in violation  will be reported to the Federal Postal authorities.
14.  HAZARDS: The discharge of firearms, fireworks, or any other noise making device is not permitted at any time.
HOA Community Management 
Grandchester Meadows, Inc.
Main Office Phone: 
(919) 757-1718 (text friendly)
Hours: 
9-5 Monday to Friday
Emergency Text: 
(919) 389- 7944 
Grounds Maintenance 
S. Clark Landscpaing – Stephen Clark – sclark069@aol.com
HOA General Liability Insurance Policy

Agent: Ray Beaird at Carolina Insurance Group; 919-234-7868 (phone) or 877-792-8358 (fax) 
REFERRALS
Home Repairs
Plumbing:
Mailing: McKinley Mill HOA – PO Box 1149 – Apex NC 27502
Main Office Phone: (919) 757-1718 (or text)
Hours: 9 -5, Monday – Friday
Emergency Text: (919) 389- 7944
Submit a concern
REPORT A POTENTIAL VIOLATION / COVENANT INFRACTION – ALL REPORTS ARE SENT TO BOARD AND MANAGER
BLOCK PARTY APPLICATION
HOSTING A BLOCK PARTY WITH YOUR NEIGHBORS? LET THE HOA HELP!
REPORT A MAINTENANCE ITEM
SUBMIT A CONERN REGARDING AN ISSUE WITH THE COMMON AREA
Don't Be Shy
Contact the association manager if you do not find what you need.
NOTICE OF RIGHT TO VOLUNTARY MEDIATION – Pursuant to Section 7A-38.3F of the North Carolina General Statutes, all members are hereby informed that you have a right to initiate mediation pursuant to the terms of the statute to try to resolve a dispute with the Association.  Both the homeowner and the Association must agree to mediate the dispute, and each side is responsible for splitting the cost of the mediation, including payment of a professional mediator.  The mediation process is an opportunity to reach an agreement to resolve a dispute – neither side gives up their right to go to court to have a judge resolve the dispute if the parties are not able to reach an agreement through mediation.  The specific process to initiate voluntary mediation is outlined in Section 7A-38.3F of the North Carolina General Statues.