Orchard villas cuOA
Welcome to the website for Orchard Villas CUOA in Apex, NC. We hope you find this site user friendly. If you have any suggestions or ideas on features or content that would make this site more helpful for you and your neighbors, please let us know. This website is maintained by the community association management firm, Grandchester Meadows, Inc.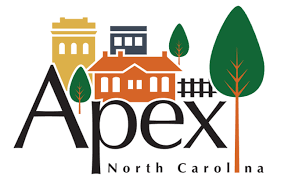 Social calendar & EVENTS - CLUBHOUSE RESERVATIONS
Rental & Social Calendar – Reservation & Payment Forms – Event Slideshows
Q: What do the assessments pay for?
A. Generally speaking, the assessments pay for the following,
Administration
Area Lighting
Clubhouse
Landscaping
Limited Exterior Maintenance (see HOA vs Owner tab)
Pool
Termite Treatments
Q: How many homes are members of the community? 
A: There are 85 condo unit homes in Orchard Villas.
Q: What paint color are the front doors on all units?
A: Panda White – Sherwin Williams SW6147
Current Board Members
Jim Schultz – 962 Carolina Bell
Charles Sandhofer – 1490 Orchard Villas
Brian Swanson – 1471 Orchard Villas


Access Links
View Minutes – password = hoaminutes
2019 – 2020 Work Orders (Restricted Access)
Archived Work Order Log (Restricted Access) (October 2016 – November 2019)
Clubhouse Calendar
Use this link to be directed to the Reservation Information Page. 
Master Insurance Policy for HOA
Current Carrier: Nationwide
Current Agent – Joseph Wells
Snotherly Insurance: 919-832-5832
2308 Wake Forest Rd. Raleigh NC 27608
Documents:
*Note – due to file size, the Master Policy copy will take several moments to download.*
Condo insurance 101:

Now that you have purchased a condominium, you have automatically become a member of the Orchard Villas Condominium Unit Owners Association.  In the Declaration and Bylaws, the duties of the Association and how the development will be administered, are explicitly defined.  One defined duty of the Association is providing insurance.  In the Declaration an entire section, Article VIII, is devoted to the responsibility of the Association and a unit owner regarding insurance.

The Association, as a common expense, must provide insurance for "the Buildings and all other improvements on the property and all personal property included in the Common Elements".  The specific types the Association must provide are:
                      a) Fire and extended coverage
                      b) Public Liability
                      c) Fidelity Bonds
                      d) Officers' and Directors' 

Since the buildings and common elements are covered by the Association "master policy" the unit owner must then consider their personal requirements and needs from the sheet-rock walls inward.  The owner's insurance agent is the best person to advise the owner and the owner should provide the agent with a copy of the Declaration.  

The Declaration requires the unit owner to carry a liability policy for $1,000,000 and proof of this insurance needs to be provided to the Association.   A copy of your insurance declaration page must be sent to Grandchester Meadows immediately after closing and annually on renewal.  

Not required, but recommended for the unit owner is the policy referred to as an HO-6.  This policy may cover personal property, additional living expenses, condominium assessments, and the required personal liability.  This policy starts coverage where the "master policy" ends. The Association is responsible for insurance coverage for your building up to the unfinished interior perimeter walls, but not including the air conditioner, furnace or hot water heater. The unit owner is responsible for interior wall and floor coverings, finishing work, all plumbing fixtures, cabinets, appliances, heating and air conditioning systems, hot water heater, etc.

To determine unit owner's coverage amount, owners need to look at 3 unique components. The first two components are considered "part of the condo unit" – the replacement cost of unit and any upgrades / components owners leave when moving out – such as hardwoods, cabinets, countertops, etc.  The third component covers the items you will take with you when you move – i.e, your personal property. 

Use these guidelines to work with your insurance agent to develop your condo policy.
Mailing Address: OVCUOA – PO Box 1149 – Apex NC 27502
Community Management:
Grandchester Meadows Inc.
Manager: David Robbins
Associate Manager: Chris Wing
Main Office Phone:
 (919) 757-1718 (or text)
Hours:
9 -5, Monday – Friday
Emergency Text: 
(919) 389- 7944
Grounds Maintenance 
Jersey Landscaping – Emilio Flores – Jerseylawncare@gmail.com (551) 804.9163
Termite Control
Dodson Pest Management – (919) 598-8846
Plumbing
Mike Waite – service@waiteplumbing.com, (919) 387.0806, (c)(919) 387.0806
Pool Maintenance
Michael James – Still Waters Professional Pool Management, Inc – 919-608-0984
Submit a concern
All concern reports are sent to the Board and Manager.
Don't Be Shy
Contact the association manager if you do not find what you need.
Raleigh, Durham, Cary, Apex, HOA, management, association, community, NC, company 
Orchard Villas CUOA – Apex, NC
Website provided by: Grandchester Meadows Inc. – HOA Management