SUNCREST VILLAGE HOA
Welcome to the community website for the Suncrest Village HOA located in Raleigh, NC.  We hope you find this site helpful, informative and user friendly. If you have any suggestions or ideas on features or content that would make this site more helpful for you and your neighbors, please let us know. This website is maintained by the community association management firm, Grandchester Meadows Inc.
SANTA CLAUS IS COMING TO TOWN
SUNDAY, DECEMBER 10TH FROM 1-3PM
POOL PARKING LOT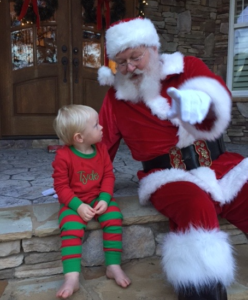 Mailing: Suncrest Village HOA – PO Box 1149 – Apex NC 27502
Office Phone/Text: 919-757-1718
Current Board Members
Board Access Links
Private Event Rules & Date Request Form
Pool Rules
POOL HOURS: 9 A.M. UNTIL DUSK
POOL AREA (as a whole): 9 A.M. UNTIL DUSK.
GENERAL POOL SEASON: MAY 13 – SEPTEMBER 12 (can be extended depending on weather)
DO NOT COME TO THE POOL IF YOU OR ANYONE IN YOUR HOUSEHOLD HAS A COUGH, FEVER, OR OTHER SYMPTOM OF ILLNESS. PERSONS WITH OPEN WOUNDS SHOULD ALSO NOT USE THE POOL.
1. This is a private pool with admittance by key only. It is for the use of the Suncrest Village community residents only. Anyone using this facility without authorization is subject to arrest for trespassing.
2. No lifeguard is on duty at this pool. Users of this pool do so at their own risk. Suncrest Village will not be responsible for any accidents or injury in or around the pool. Use of the pool indicates acceptance of these conditions.
3. The state of North Carolina stresses that children should be accompanied by an adult, and that adults should not swim alone. Unsupervised children will be required to leave the pool area. An "Adult" is someone 18 years or older. No child under 16 is allowed at the pool without an adult.
4. Guests are limited to four (4) per household and a homeowner must be in the presence of guests at all times.
5. Glass containers are not permitted in or around the pool. If broken glass is found in the pool, the pool must be closed, drained, cleaned, and refilled. These costs will be charged to the homeowner responsible.
6. Absolutely no smoking is allowed in the pool area.
7. Trash and refuse must be placed in the proper receptacles. No trash or debris is to be thrown in the pool.
8. Cut-off clothing with unfinished hems is prohibited. Loose threads clog the filter/ pump.
9. Running, shoving, and other forms of horseplay are prohibited in or around the pool.
10. Only battery-operated radios, CD players, etc. may be used at the pool. They must be played at a reasonably soft level so as not to disturb others in the pool area. Please be considerate.
11. No one may tamper with or remove any pool equipment or furniture.
12. No pets are allowed inside the pool fence.
13. One key is issued per household. Replacement keys are $25 each.
14. No grills, except the one provided by the HOA, may be used inside the pool fence. The HOA grill does not have a propane tank, you must bring and take home your own tank.
15. Additional rules and regulations signs are posted throughout the pool area and must be followed.
16. The pool area is under video surveillance.
17. PRIVATE PARTIES:
– Private parties may be held anytime during normal pool hours Monday-Friday, or between the hours of 4-6pm Saturday and Sunday.
– All private parties must be arranged in advance through the management company and are on a first come, first serve basis.
– Only one (1) private party may be on the deck at any given time. Please check the Suncrest Village website to check availability for a private party. The reservation form is also available on the website.
*Any homeowner may utilize the pool deck area during a private party.
*Private parties will have the space under the fans reserved for their event (2 hours MAX), along with two tables and eight chairs. Two additional tables and eight additional chairs may be moved over if available; but it is first come, first serve for "additional" tables and chairs. *There is a 20 person guest limit
HOA Management  
Grandchester Meadows, Inc. 
Manager – Kalyn Robbins  
(919) 757-1718 (phone/text)   
(919) 882- 8739 (fax) 
Grounds Maintenance   
U.S. Lawns – (919) 876-1683 – David Williams
Pool Maintenance
North State Pools – Adam Mills – northstatepoolsnc@gmail.com
Submit a concern
All concern reports are sent to the Board and Manager.
USE & RESERVATION - Parking Lot & Open Space
HOMEOWNERS CAN NOW RESERVE THE OPEN SPACE BEHIND THE POOL & PARKING LOT FOR PRIVATE EVENTS
CONTRACT FOR USE AGREEMENT – TERMS & CONDITIONS 
REIMBURSEMENT REQUEST FORM
All requests are sent to the Board and Manager.
Work Orders
See an issue in the Common Area?  Submit a Work Order to alert the Board & Manager.
Don't Be Shy
Contact the association manager if you do not find what you need.